Creative Art Workshop – Ways of Seeing: Shape, Form and Texture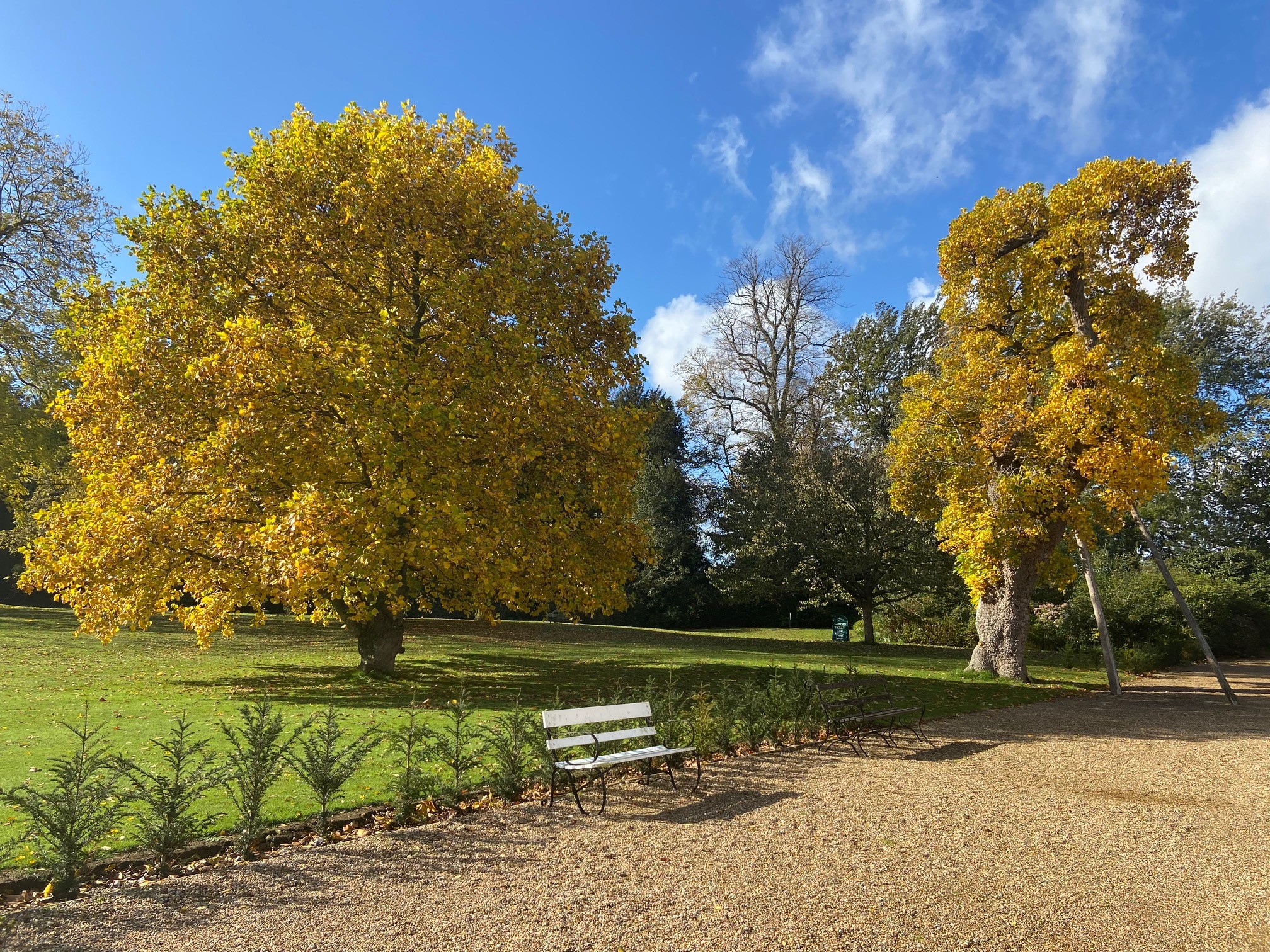 Event Date:
October 25, 2023
Event Location:
Belmont House and Gardens
You will be focusing on the splendid trees of Belmont in all their glorious autumn colours.
Expect to work with a wide range of materials and techniques to create creative and gestural art works.  This workshop will be rooted in mindfulness and is suitable for beginners and more experienced artists.
A series of carefully designed short and longer drawing/painting tasks will develop your ways of seeing and understanding, delighting in the shape, form and texture of the treescape.  We will touch on the work of David Hockney and Howard Hodgkin.
Lamoon is a practicing artist and experienced teacher. He will encourage your personal freedom of expression in a gentle and supportive fashion.
This will be an intensive and highly rewarding day.  Although the workshop will be based in the greenhouses, please wear suitable clothing to venture out into the fickle autumn weather.
All art materials will be provided as well as tea, coffee and biscuits. Please bring packed lunch and clothing suitable for autumn weather. Some of the time we will be working outdoors. A camera might prove to be an asset.
One day £50 all materials included.
10 – 3pm (One hour for lunch, when the gardens will be available for you to view.)