Clocks
Until recent years few were aware that at Belmont there is, without a doubt, the finest private collection of clocks and watches in Britain outside those in the national museums.
The collection was entirely the creation of George St. Vincent, the 5th Baron Harris (of Seringapatam, Mysore and Belmont in the county of Kent to give him his full style.)
He discovered a passion for horology as a young man in the early years of this century. At that time Belmont had few clocks of any kind but by the time of his death in 1984, at the grand old age of 95, the house was wholly imbued with the gentle sounds of timekeeping, boasting no less than 340 clocks and watches, most of which he kept working. Lord Harris was deeply involved in the subject too; he served as Master of the Worshipful Company of Clockmakers and was, from 1953, founding President of the Antiquarian Horological Society.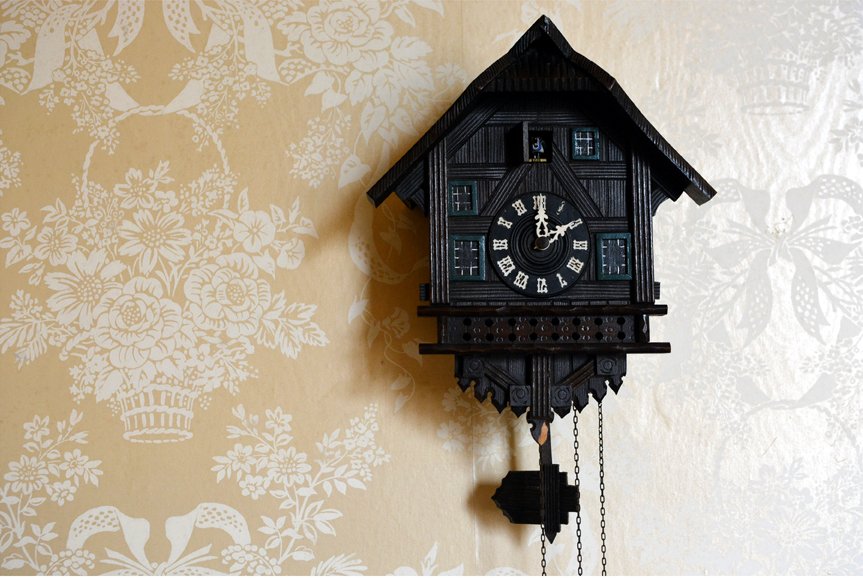 Within the collection, are examples of the 5th Lord Harris's truly catholic horological tastes:- anything horological which was something of an oddity appealed; if it had a technical trick to deceive and amuse, or a clever device which could be enjoyed for its ingenuity, Harris wanted one for Belmont. The most well known 'novelty' clock in Harris's collection has to be the reproduction rolling ball clock, made by Thwaites and Reed in 1972, after William Congreve's design patented in 1808. What is not so well known is that Congreve did not intend this to be a novelty clock at all. It was a serious attempt at a precision timekeeper. One can only assume that he must have been very disappointed as these clocks cannot keep time better than to about 15 minutes a day!