Libraries is the theme for Feature Fridays with Historic Houses.
The library is probably the least altered room at Belmont. The walls are lined with the original three-quarter height bookcases designed by Samuel Wyatt, above which are a series of grisaille murals – the rectangular panels depict Roman Triumphs and the six circular ones famous authors: Homer, Milton, Virgil, Horace, Shakespeare and Plato.
The original grey marble chimneypiece surrounds a grate of polished steel and brass. Around the room are several the Indian rosewood chairs brought back by the 3rd Lord Harris from Madras, along with two fine Georgian mahogany tables and three carved armchairs.
The Regency library steps fold up, when not in use, to form a metamorphic chair. The cricket ball, bound with a silver band, commemorates the famous 1884 Kent v Australia cricket match which Kent won, captained by the 4th Lord Harris.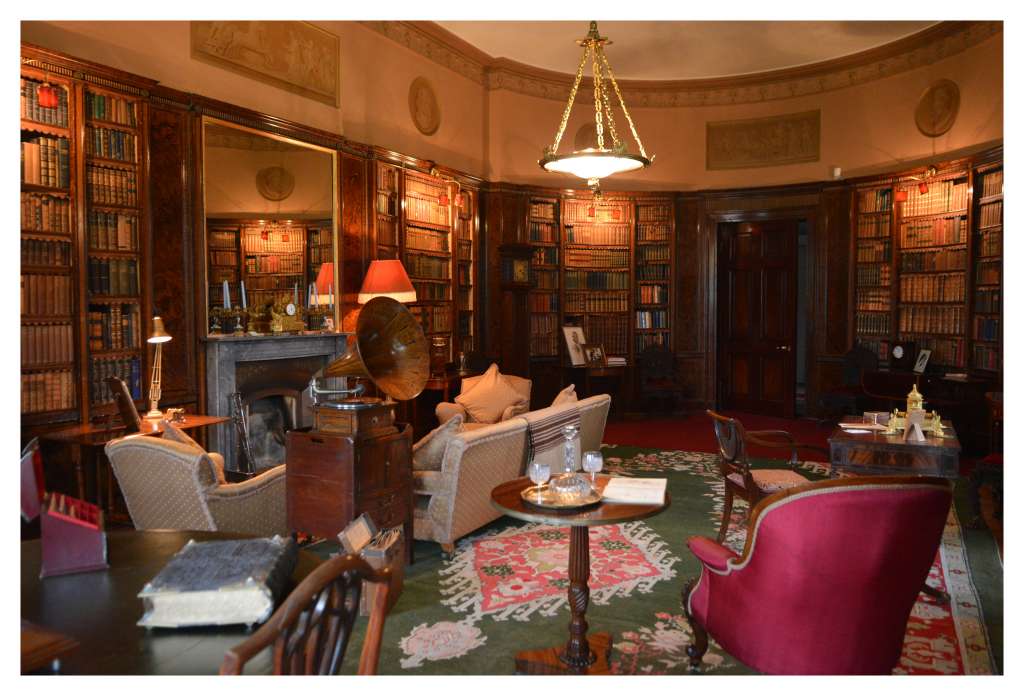 The library has a concealed door, which will take you through to the Dining Room.
As well as a number of fine clocks the library contains a charming early 20th Century gramophone.