Spring 2020 at Belmont House and Gardens isn't just about the fantastic flourishing new growth but also the new planting identified within the George Carter redesign of parts of the garden. The Belmont Gardening and Forestry Teams are enjoying bringing the design to fruition.
As visitors enter along the main access drive they will now have clear view of the 18th Century house designed by Samual Wyatt as the imposing Prunus lusitanica has been removed from the front lawn.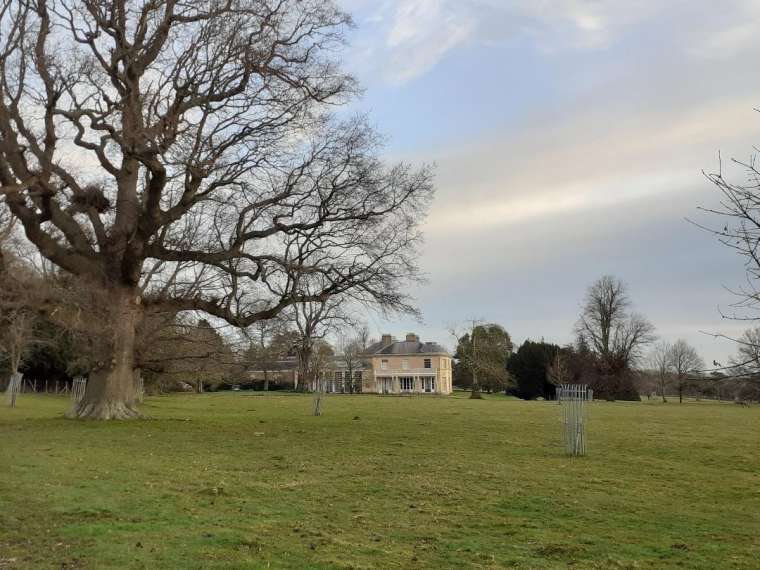 The visitor carpark has been realigned with the stable yard drive, allowing cars to be hidden from view when looking from the stable yard and a beautiful Ilex aquifolium 'Alaska' hedge has been planted either side of the Stable Yard drive. Once the hard surfacing of the drive and car park are complete the 'Ilex aquifolium 'Alaska' hedge will continue around the realigned car park boundary.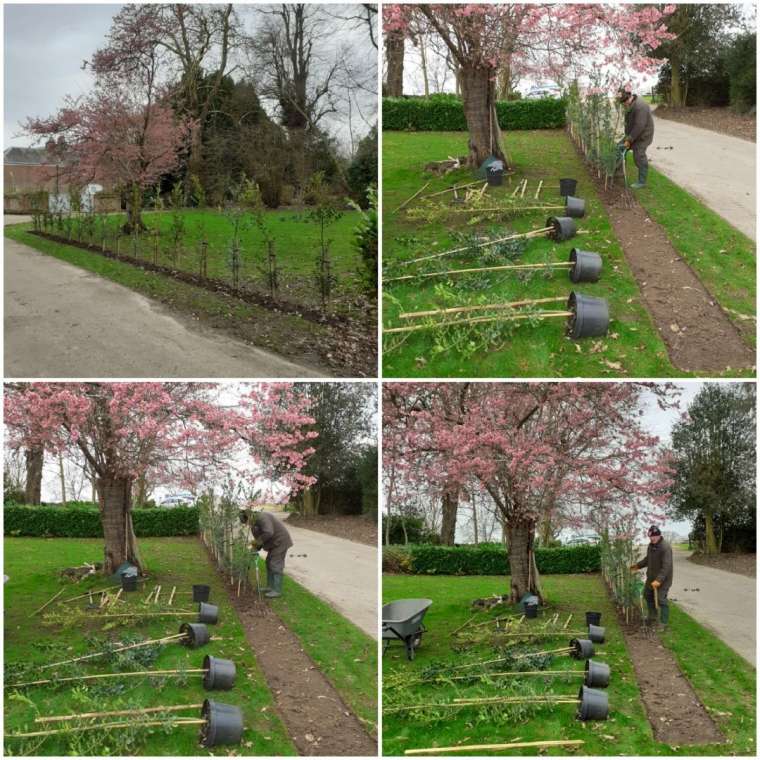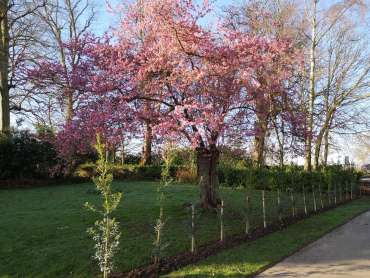 The 'Victorian Pinetum Rockery' and 'Study Garden' Rockery' stones have been excitedly unveiled by clearing non-rockery species and self-seeded trees and shrubs. Work is underway to source rockery and alpine plants from the Victorian and 1920's respectively, to bring them back to their former glory!
The Taxus baccata 'Fastigiata' located over the original house access road has been trimmed and the arch shape made more prominent, making it now a distinct historical soft landscaping feature within the grounds.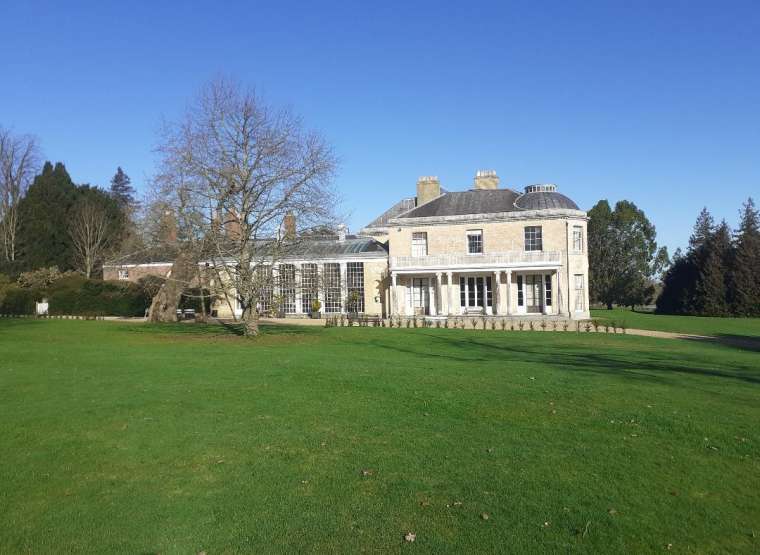 Work will be starting shortly on the driveway to improve the access surface to the stable yard and new trees will be planted including two Quercus ilex on the front lawn; Pinus patula, Pinus pinea and Pinus radiata within the Pinetum.
The garden redesign is an ongoing project in its initial phase which will provide a benefit to visitors and wildlife alike. The Gardens are open all year round so why not come and see these exciting changes for yourself. The Belmont Garden, Forestry and House Staff, look forward to welcoming you.
Alisa Maguire
Assistant Gardener, Belmont House and Gardens