We are delighted to be part of a very special temporary exhibition currently running at the Clockmakers' Museum inside the Science Museum, called "Abraham-Louis Breguet: The English Connection", on until 8th September 2024.
The display has been created to mark the 200th anniversary of Breguet's death on the 17th September 1823, and brings together a selection of his extraordinary pieces, united by their connection to England.
Alongside the treasures in its existing gallery, this new display showcases 4 of Belmont's Breguet watches, sitting alongside other Breguet timepieces, some of which have rarely been seen in public before.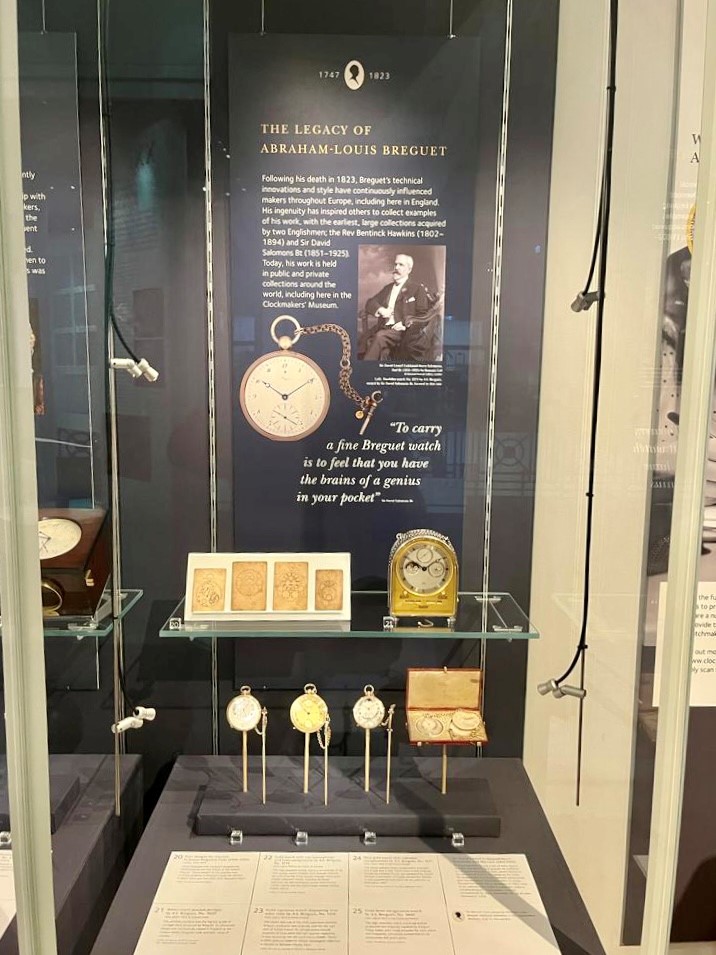 Abraham-Louis Breguet is universally recognised as the most eminent watchmakers of the 18th century.
Lord Harris was especially fond of Breguet's work. We know from his own diary entries over the years that he was especially keen to purchase pieces from one of his favourite clockmakers. As as result of this we have several watches in our collection here at Belmont today.