At the end of the season, we decided that the cricket strips required a more thorough winter renovation. Jason and the team from JGC Sportsturf Maintenance had the task of removing the roots and grass (thatch) to a depth of several inches, this was then replaced by a layer of loam and seed.
After four days of hard work, battling the extreme temperatures, the job was complete, removing all the thatch that had built up over the years and any weed grass, the result being a fresh strip with much greater longevity and playability.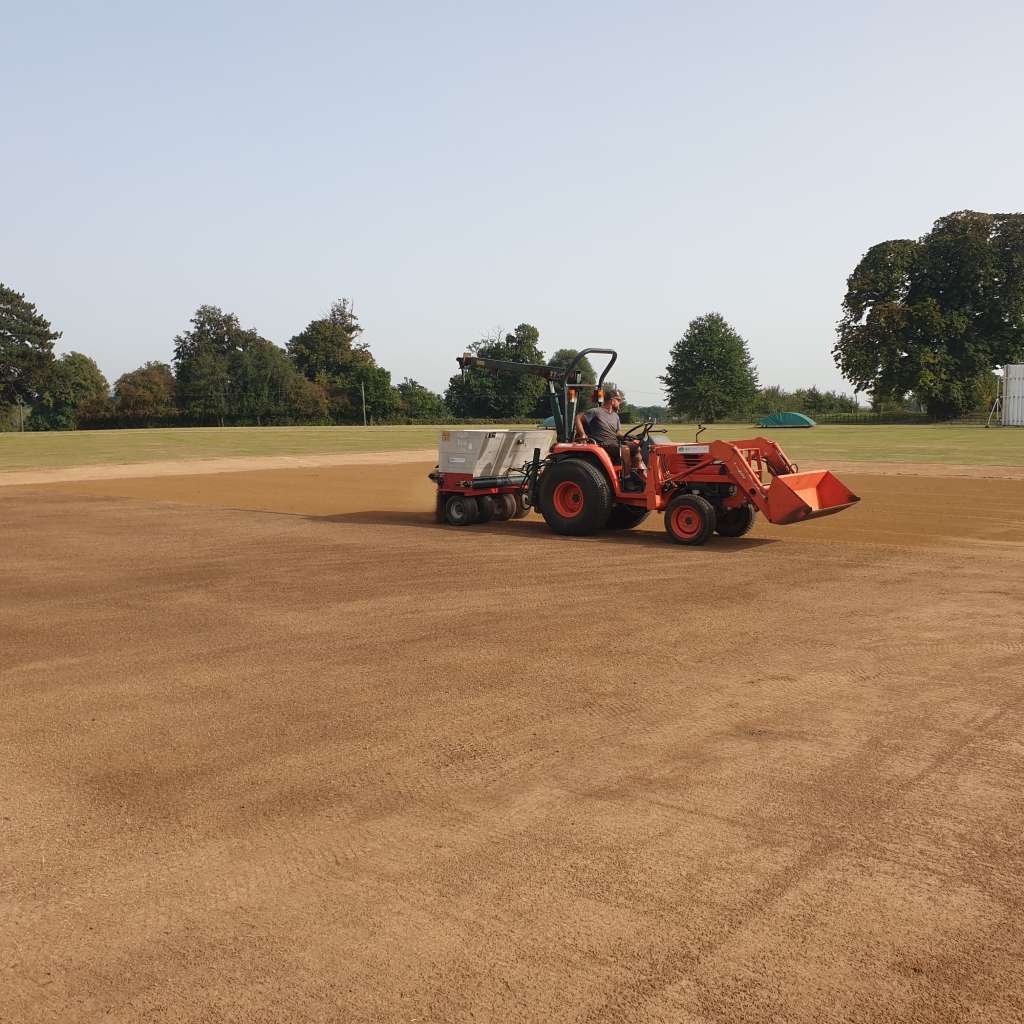 We are looking forward to the start of the next season!
Our pitch is available to hire for wandering teams. For further details, please email administrator@belmont-house.org