Our beautiful old rocking horse was taken away last year to undergo some much needed TLC at the Kensington Rocking Horse Company. Habshi (named for one of the 5th Lord Harris' chargers) was collected by Richard in early May, carefully wrapped in duvets for his exciting adventure!
Habshi is a beautiful grey dapple F. H. Ayres rocking horse, dating to about 1890, with a characteristically friendly and detailed face. He has been much loved, his saddlery, mane and tail were a bit worn and missing in places, his ears were a bit bashed, exactly as a special toy should look!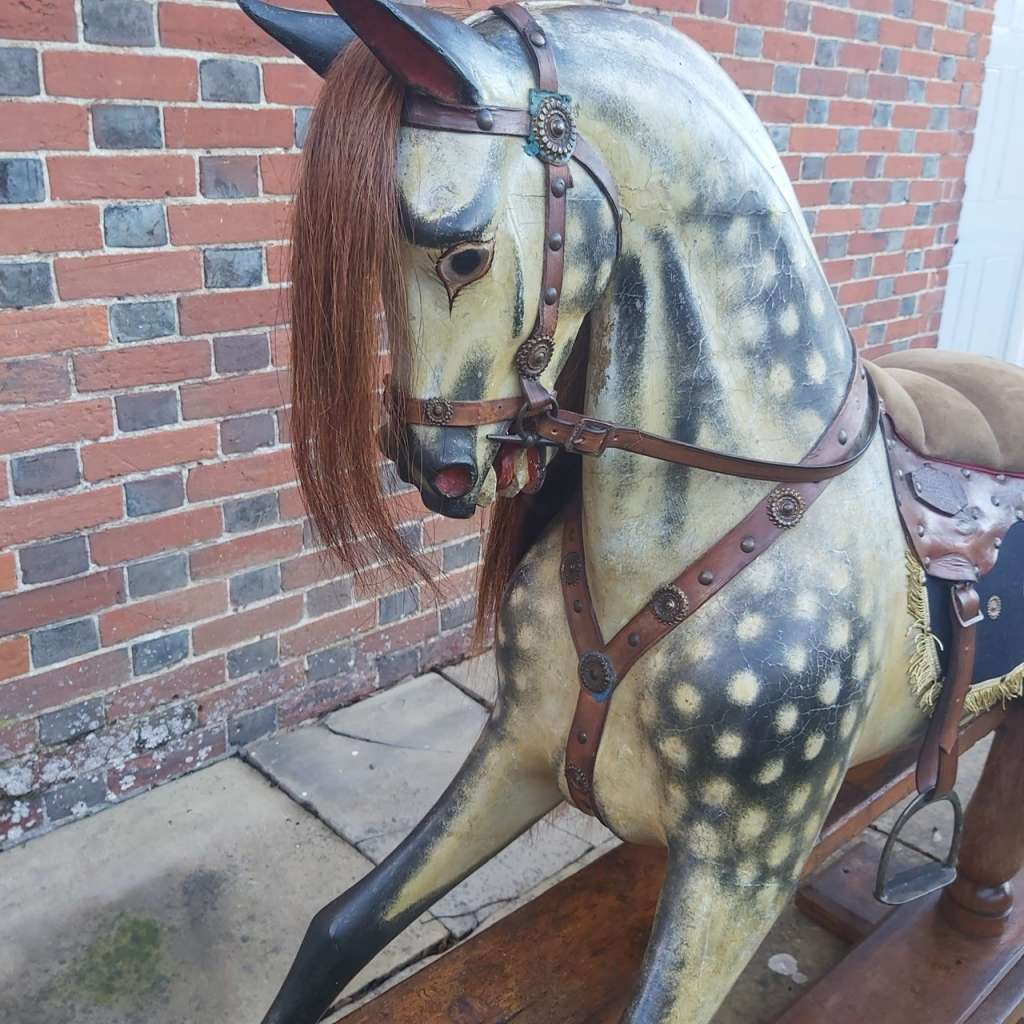 Richard and his team go with the "less is more" approach to restoration and we had regular updates on Habshi's progress. This picture shows the underside of the saddle, leaking it's stuffing! All his original tack was saved where possible and his saddle blanket was replaced with some new fringing, looking very smart. Various parts of his body underwent the equivalent of rocking horse key-hole surgery.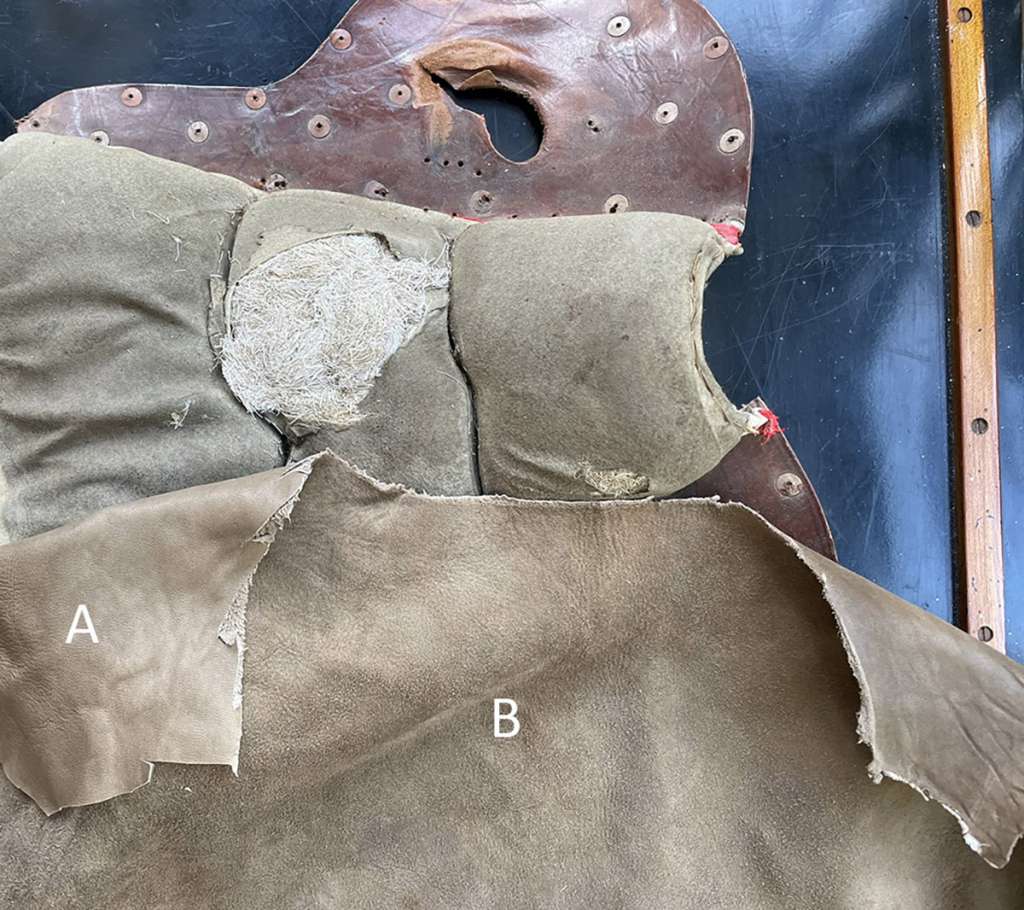 Habshi came home in early December, looking magnificent, resplendent with a new mane and tail, his restored tack looking wonderful, not shiny and new but with his patina maintained, looking exactly like a horse of 132 years old should!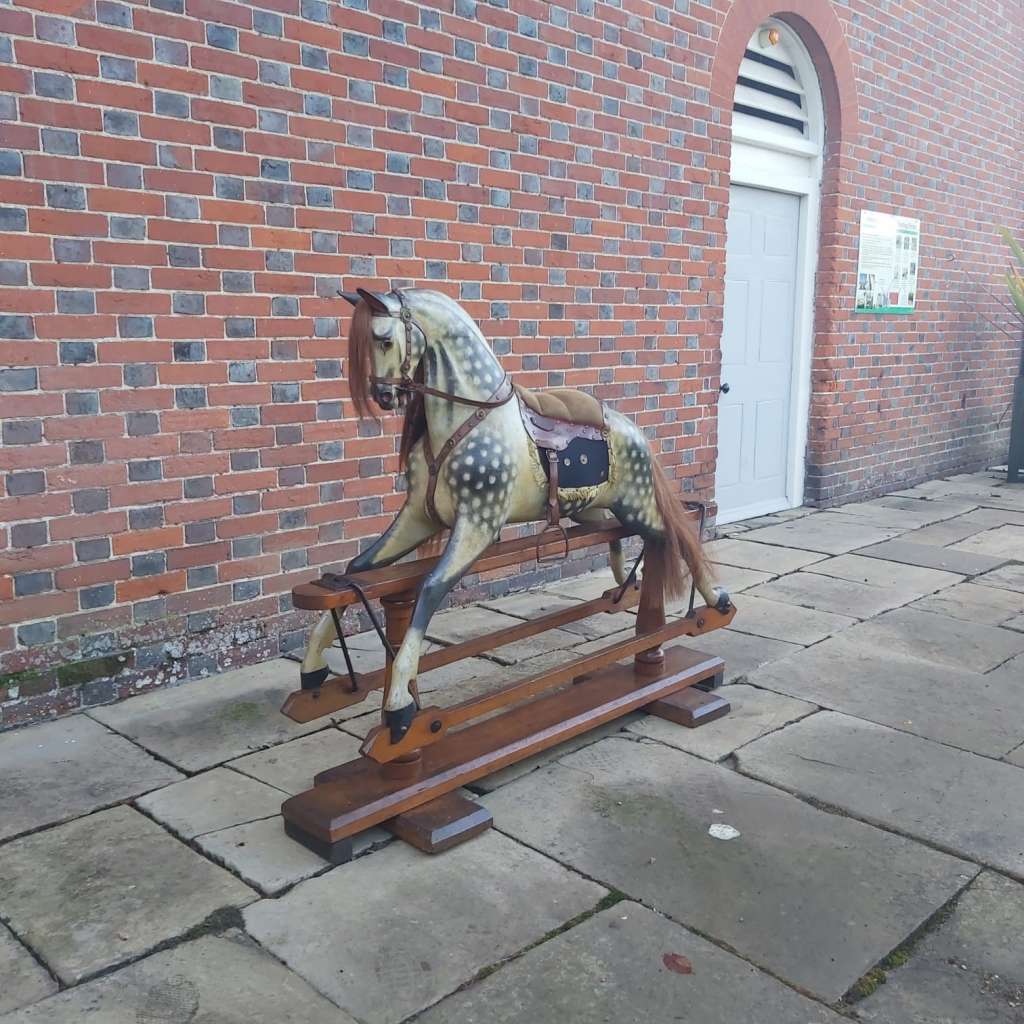 Habshi is looking forward to seeing our visitors this season and showing off his new look…he'll be on the landing outside the Nursery, go and say hello!